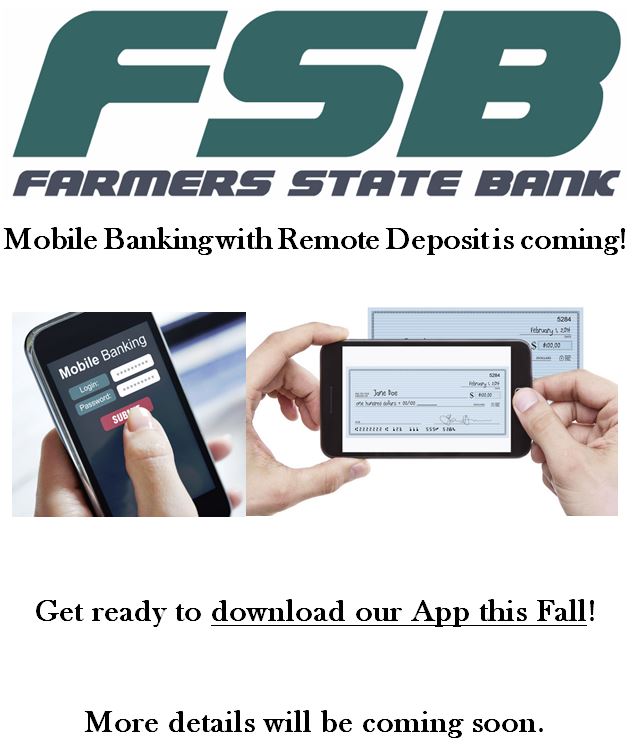 Celebrating 90 years of real community banking.

Stop in on October 5th for a free tavern and pop from 11:30 to 1:00!

Upcoming Business Highlights include:
Oct. 5th - Schmillen Complete Services, Dan's Professional Cleaning
Oct. 12th - Smith Insurance, KRP
Oct. 19th - Heartland Care Cneter, Hy-Vee Pharmacy

Stop in & sign up to win great prizes!
*Odds of winning depends on number of entries. Open to non-customers.


Routing # 073921006