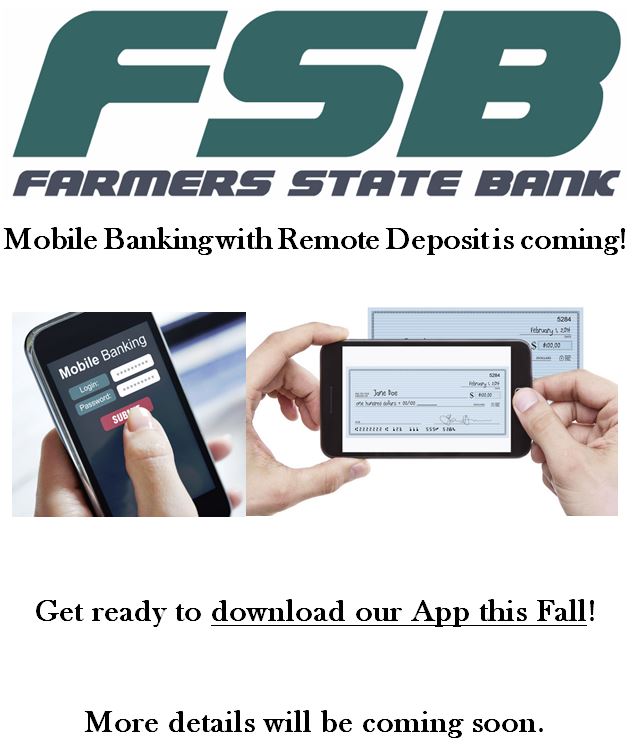 Celebrating 90 years of real community banking.

Upcoming Business Highlights include:
August 31st - L&L Homebuilders, Ebert Construction
September 7th - SCE (Schoon Const.), Schmillen Const., Ten-Corp Inc.
September 14th - Olson Garage, Fredrick Welding, American Power Washing

Stop in & sign up to win great prizes!
*Odds of winning depends on number of entries. Open to non-customers.


Routing # 073921006